Welcome to
Alex Brown's Hotpiping

Hot·pip·ing (h
t p
p
ng):
- Noun
1: A professional bagpiper performing for weddings, funerals, or other special events in the Dallas and North Texas vicinity
- Adjective
2: Bagpiping demonstrating excellence in creating or executing, as works of art or mastery of performance
Hotpiping at your wedding creates a special and remembering touch to either the ceremony or reception.

At funerals, Hotpiping creates a sound and presence to create the one of a kind tribute in the celebration of life.

And it's difficult to find something more unique than a Hotpiping bagpiper to stir the crowd to create excitement for your party or special event.

Please feel free to contact me for information.
voice: (414) 426-2479
e-mail: alex@hotpiping.com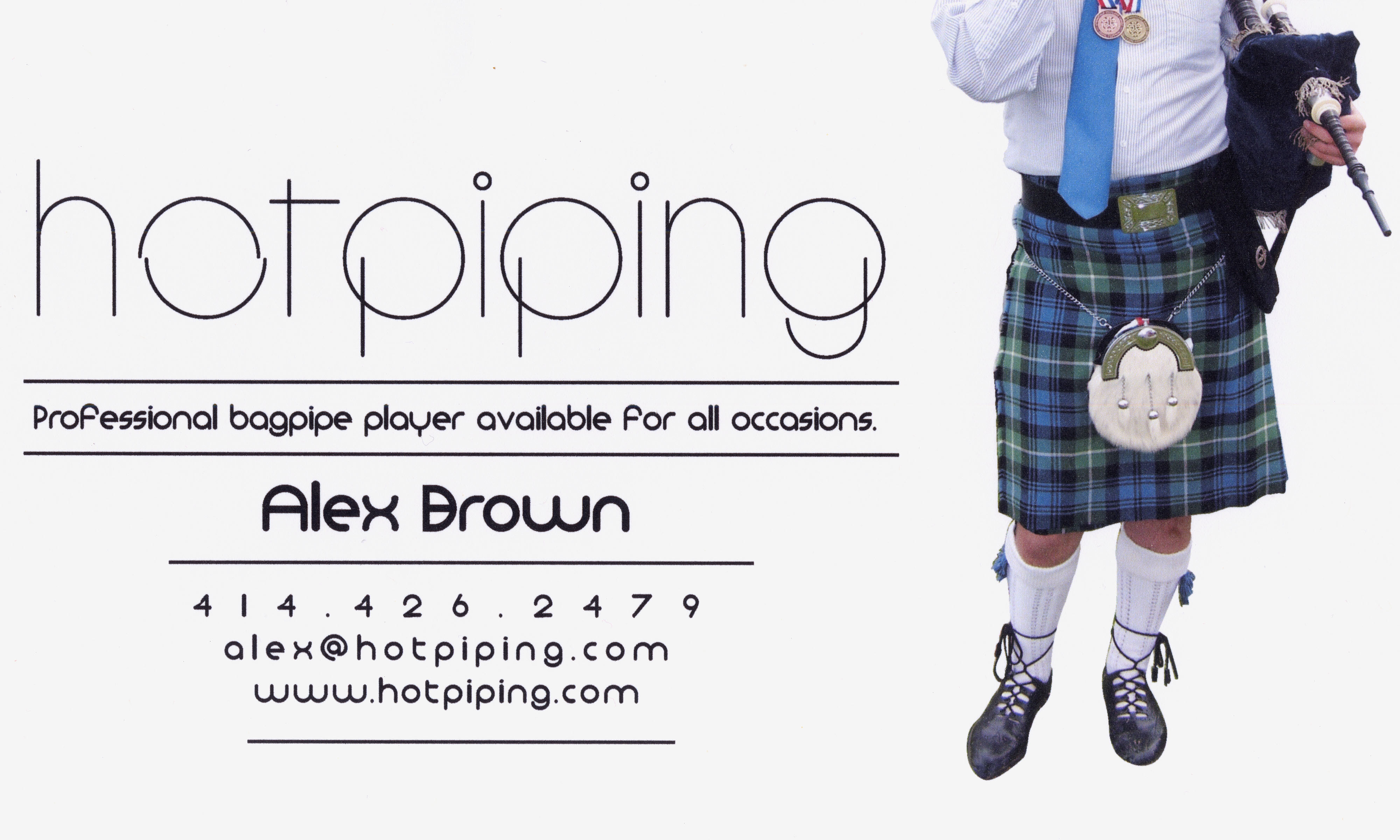 visit: http://www.bagpiper.net, http://www.gigsalad.com